Lubrication Solutions for Ball Mills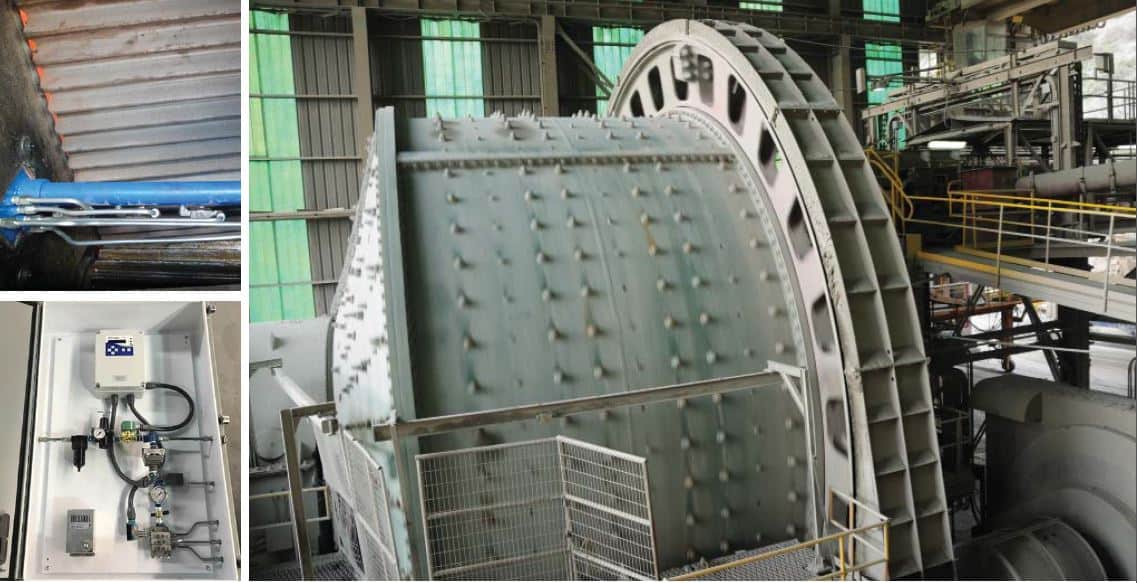 State Of The Art Gear Spray Lubrication Systems
Proven intermittent spray technology to reduce lubricant consumption. Perfect for today's synthetic/specialty gear lubricants.
Provides reduced temperatures and wear rates of pinion and bull gears.
Optional custom enclosures are available to provide "plug and play" installation.
Increased output and production uptime.
Reduced component cost with extended gear and pinion life.
Optional spray nozzles available with push button clean out capabilities.
Stand-alone design can be retrofitted with ease.
Unmatched lubricant delivery accuracy.
Programmable controller for simpler adjustability.
Optional heated nozzles and enclosures for cold temperature operating environments.
Afterblow to purge nozzles of grease.
Reduced vibration and noise with synthetic/specialty gear lubricants and controlled intermittent spray.
The industry's only intermittent spray lubrication system to monitor both lubricant and air fl ow to the nozzle tip, ensuring you have the right amount of lubricant at the right time.
Gear spray systems are used to lubricate large gear and pinion sets such as those founds in ball mills. Each system includes an air operated pumping station, a measuring valve control panel, a spray nozzle lance, electrical controls and other optional equipment.
Gear face widths of 2" to 42" can be lubricated with nozzles and nozzle spacing designed accordingly. Because our gear spray systems operate intermittently they can be thought of as film maintaining devices. The electrical controls provide broad cycling flexiblity as well as fault monitoring and afterblow to purge nozzles.