GRACO Hydra Clean™ Pressure Washer
Air-Operated Pressure Washer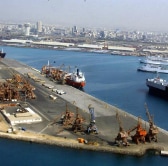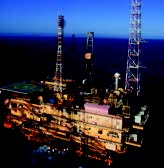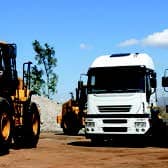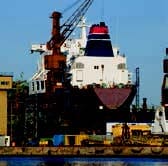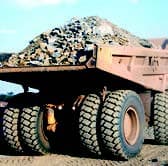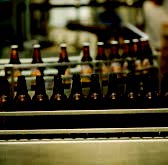 Pneumatic Driven Pressure Washer
Spray down portability for Marine, Industrial and Food Industry Applications:
Efficient cleaning with hot or cold water, detergent or chemical solutions up to 93°C (200°F)
Supports two guns on one unit for multiple operators
Use with open-head universal drums
Durable piston pump technology will not corrode with harsh chemicals
ATEX Certified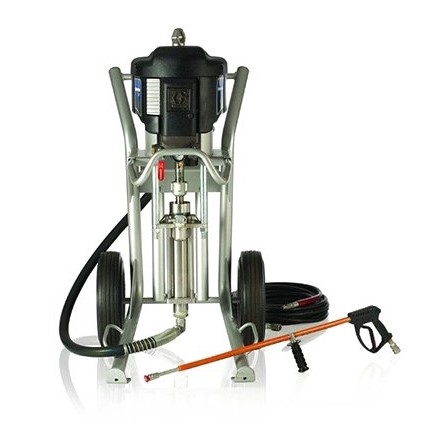 Gas and electric can't be used? Choose the pneumatic-driven
Hydra-Clean pressure washer for your cleaning solution!
Unlike gas and electric pressure washers, all of our Hydra-Clean pressure washers are safe to operate in hazardous locations because there's no risk of sparking. Our industrial and sanitary pressure washers are a quick, easy and efficient method to clean your toughest environments.
1. Pneumatic Hydra-Clean
Pneumatic motor can be powered by air compressor
Eliminates icing
3. Supports Multiple Guns
Use 2 spray wands at the same time to support multiple operators
5. Optional Hose Reel
Hose reel kit easily mounts on any new or existing cart-or wall-mount Hydra-Clean unit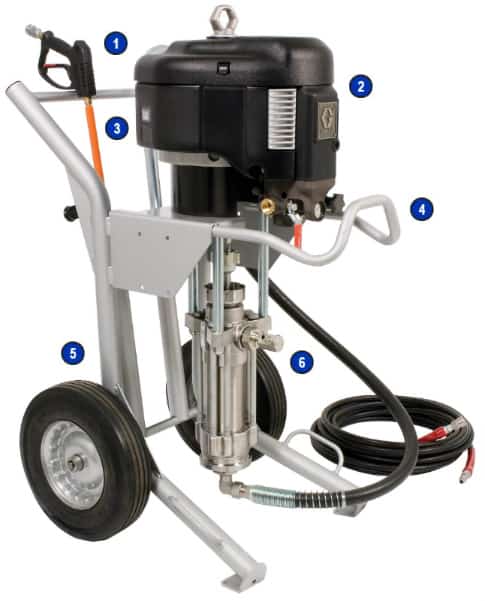 2. High Pressure and High Flow Cleaning
Up to 275.6 bar (4,000 psi) and 34 lpm (9 gpm)
4. Easy-to-Use
Use with hot or cold water, detergents or strong chemical solutions up to 93°C (200°F)
6. Pump Construction
Durable piston pump technology can handle abrasives
300 Series SST pump will not corrode with chemicals, abrasives or in harsh environments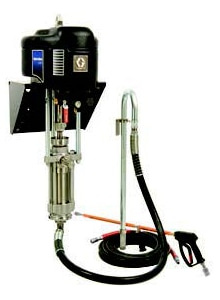 Hydra-Clean Air-Operated Wall-Mount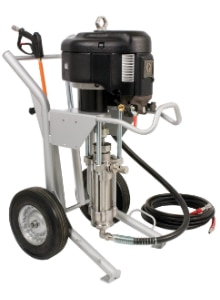 Hydra-Clean Air-Operated Cart-Mount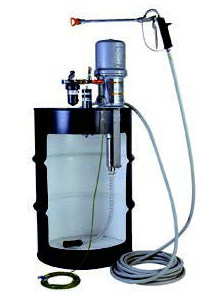 Hydra-Clean Air-Operated 10:1 Drum-Mount
Guns & Wands
| | |
| --- | --- |
| 15T282 Optional replacement SST spray gun | 247880 Gun SST quick disconnent connections |
| 15T279 81 cm (32 in) SST wand | 25A043 Fluoroelastomer (FKM) o-ring kit for gun |
| 15T280 25 cm (10 in) SST wand | For use with aggressive cleaning chemicals |
Spray Tips
198013

Oscillating Spray Tip
3.8 mm (0.149 in),
344 bar (5,000 psi) maximum pressure

198012

Rotating Spray Tip
3.8 mm (0.149 in),
275 bar (4,000 psi) maximum pressure

198014

Rotating Spray Tip
4.0 mm (0.156 in),
344 bar (5,000 psi) maximum pressure

Part
Number
Orifice
Size
Fan Width
(0.03 MPa – 40 psi)
805534
0.51 mm (0.020″)
40º
805538
0.76 mm (0.030″)
40º
805542
0.89 mm (0.035″)
40º
805549
1.14 mm (0.045″)
25º
805561
1.52 mm (0.060″)
25º
805562
1.52 mm (0.060″)
40º
805566
1.65 mm (0.065″)
40º
805569
1.78 mm (0.070″)
25º
805458
1.91 mm (0.075″)
40º
805575
2.03 mm (0.080″)
0º
805587
2.54 mm (0.100″)
0º
103921
1.60 mm (0.065″)
40º
Other
191635

10 mesh inlet strainer with 1 in npt(f) connection

15T272

Quick Coupling
For adding a second hose with gun to the outlet of the pump

24W471

Hose Reel Kit
344 bar (5,000 psi) maximum pressure

17C690

Foaming Attachment
344 bar (5,000 psi) maximum pressure

17A074

Pulsation Dampener, Forged Steel, 3/4″ BSP(M),
327.3 bar (4,750 psi) maximum pressure

24X732

Pulsation Dampener, Stainless Steel, 1″ BSP(M),
206.7 bar (3,000 psi) maximum pressure (not pictured)

24W670

Chemical Injector Kit
310 bar (4,500 psi) maximum pressure