GRACO SaniSpray HP Cleaning
Airless Disinfectant Sprayers
A Sprayer for Every Sanitizing Job
Use SaniSpray Hp for high production sanitizing, disinfecting and deodorizing jobs everywhere.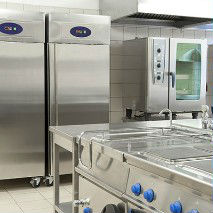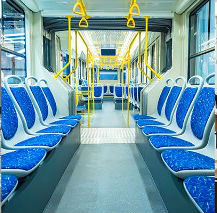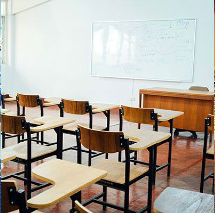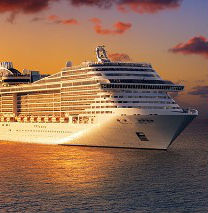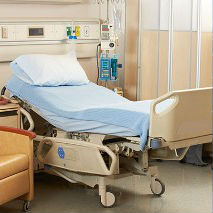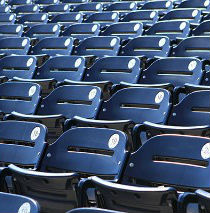 Arenas & Athletic Facilities
The Industry's First Airless High Production Equipment
Graco's SaniSpray HP products have been designed to deliver consistent coverage, without heavy drips and runs, so that you can achieve specified disinfectant dwell times.
Don't leave your success to chance. Graco SaniSpray solutions include innovative, patented technologies to deliver highest productivity on all your cleaning jobs small or large.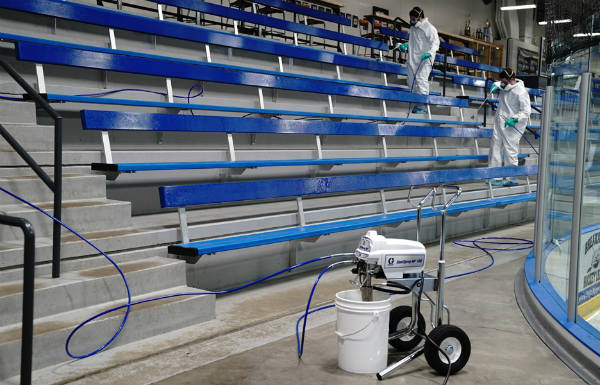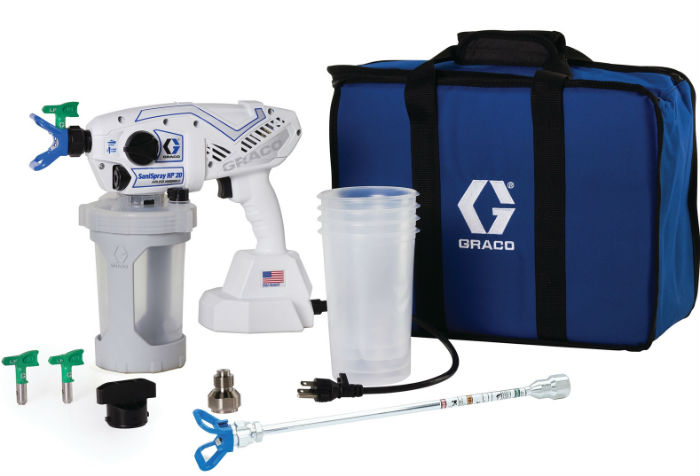 Compatible Disinfectants
Approved alcohol-based active ingredients— Ethanol or isopropanol (Except for SaniSpray HP 10 and SaniSpray HP 20)
Approved water-based active ingredients— Aldehydes, Phenols, Quaternary Ammonium Compounds, Sodium Hypochlorite (Bleach), Peroxyacetic Acid, Hydrogen Peroxide, Hypochlorous Acid
Consult with your material manufacturer to confirm spray application and equipment compatibility
Not all sprayers are created equal. Only Graco's SaniSpray HP sprayers are designed and built specifically to be compatible with your sanitizing and disinfecting chemicals and apply them with maximum efficiency.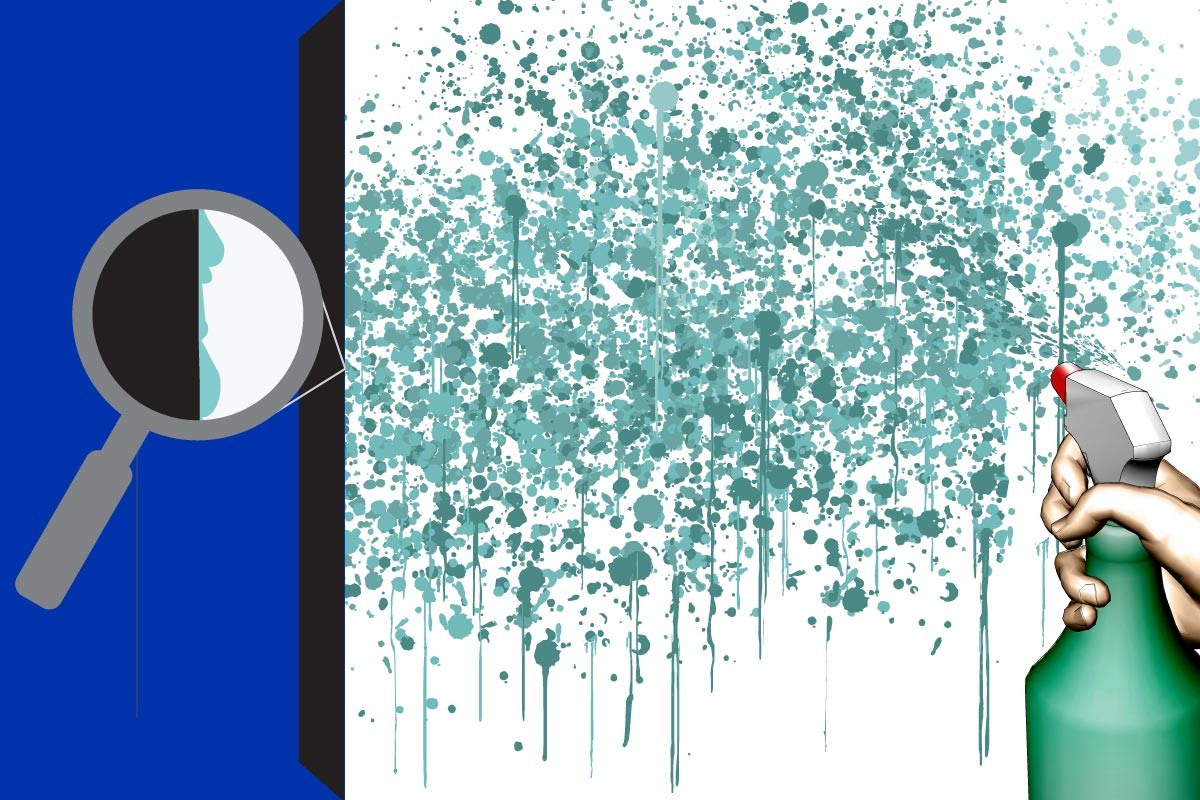 The Old Sanitize Way
Inconsistent coverage with drips and runs
Additional step required to wipe the area down
Small reservoirs require frequent filling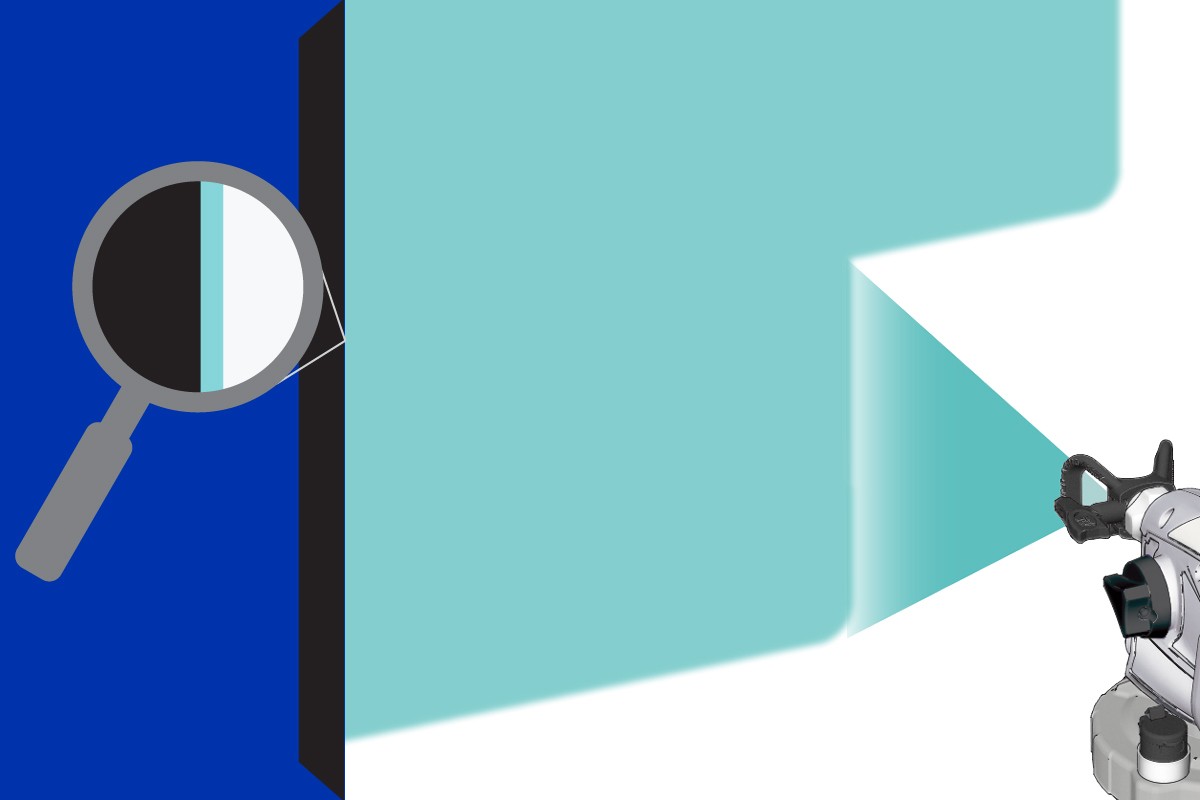 The New Sanispray Hp Way
CONSISTENT COVERAGE FROM EDGE TO EDGE
Consistent application coverage delivered in high production or fine spray methods
Complete surface coverage to meet chemical dwell time requirements
Fastest application method—period
Choose from a variety of RAC X LP QuickChange tip sizes to meet spray width and speed needs
Sanispray Hp Vs Airless Paint Sprayers
DELIVERS CONSISTENT ATOMISATION & COVERAGE
Delivers the proper atomisation required to quickly and consistently coat surfaces to disinfect and sanitise efficiently
BUILT FOR YOUR APPLICATIONS
Uniquely built with the highest grade materials that are compatible with disinfectants, sanitizers and deodorizers—unlike traditional airless paint equipment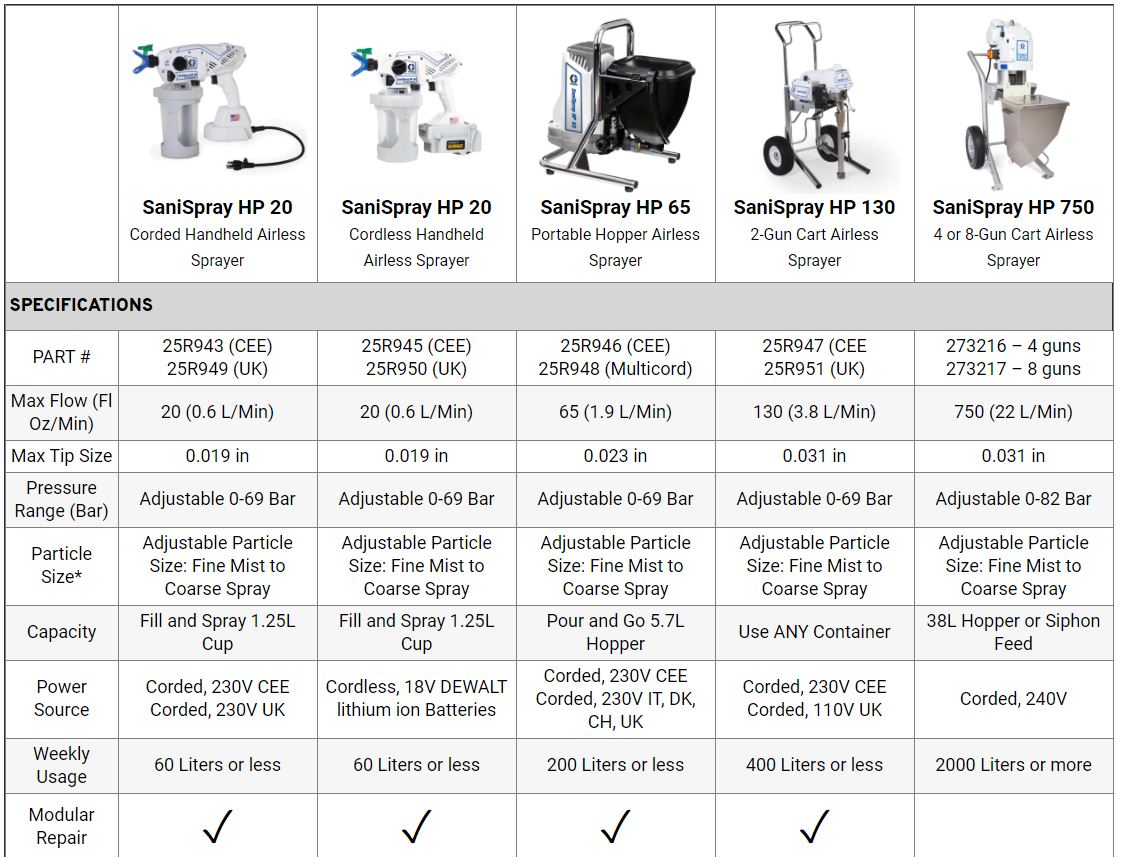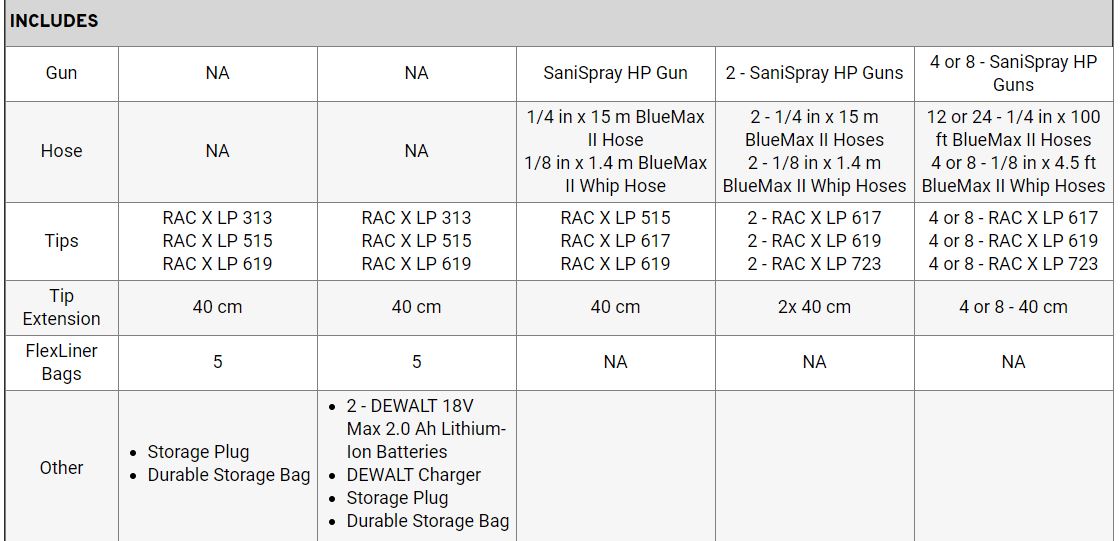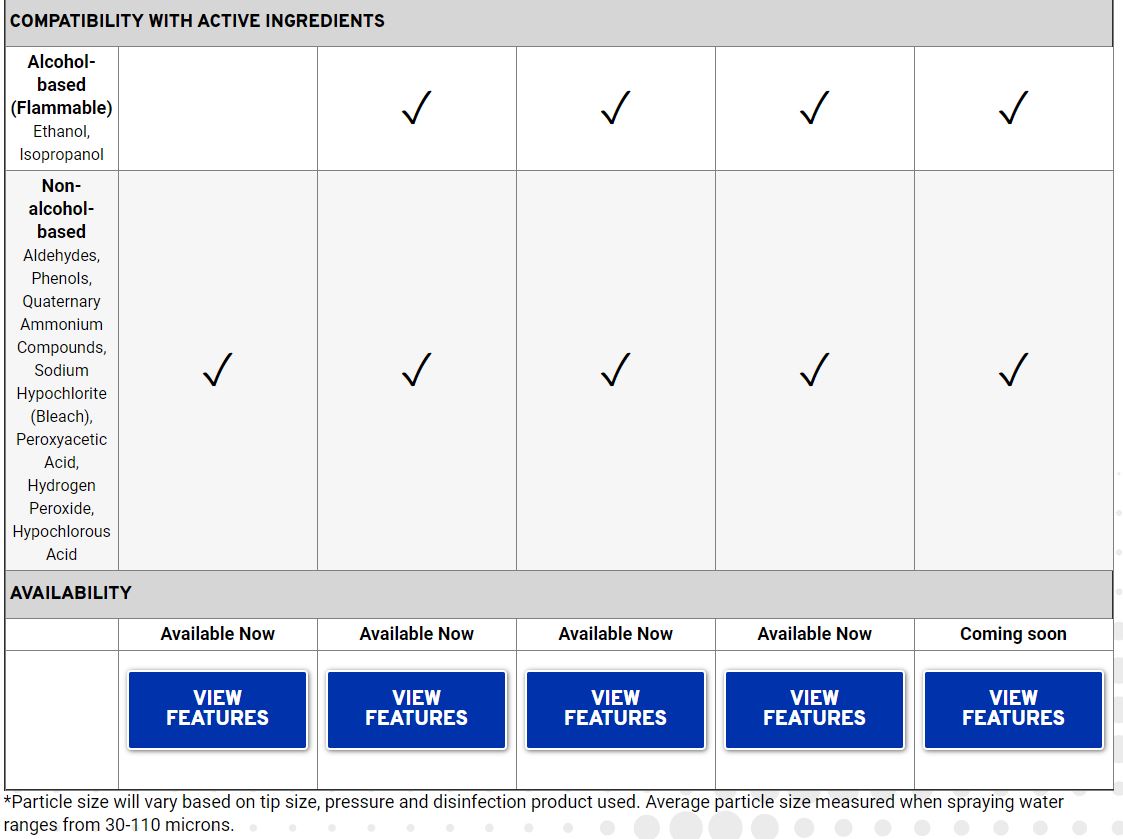 Sanispray HP 20 Corded
Airless Disinfectant Sprayer
Sanispray HP 20 Cordless
Airless Disinfectant Sprayer
Sanispray HP 65
Airless Disinfectant Sprayer
Sanispray HP 130
Airless Disinfectant Sprayer
Sanispray HP 750
Airless Disinfectant Sprayer
American Built Quality
Graco SaniSpray HP airless sprayers are designed, manufactured, assembled and 100% factory-tested in the USA with global components
Limited 90-Day Warranty
Every Graco SaniSpray HP sprayer is backed by a 90 day parts-only replacement warranty
No Returns
Modular Repair Kits
To avoid transmission of infectious germs, SaniSpray HP sprayers are not returnable, and may not be serviceable at distributors or service centers
Easy Modular Service Kits are available for most sprayers service by the end user
More info about GRACO SaniSpray Hp Cleaning Products?